Pleasantly firm lying feeling on hemp and natural latex
Our NATUR PUR hemp mattress consists of a 2.5 cm or 5 cm thick natural latex layer on the underside and a 5 cm thick hemp core. Depending on the design and personal lying needs, the hemp layer is finished off at the top with another 7.5 cm or 10 cm thick natural latex layer, thus ensuring lasting elasticity and a pleasant, rather firm lying feeling.
The cover for the hemp mattress is also available in 100% hemp, according to your choice. You can also opt for an under-quilting of 100% hemp (approx. 500g/m²). (Variant hemp Drell and variant hemp Drell WB).
NATURE PUR hemp

Measurements technical information (in cm, approx.)
Height
18 cm
core
Reversible mattress: two different firmnesses
7.5 cm 100% natural latex soft
and
7.5 cm 100% natural latex solid
Filling
Hemp
cover
selectable from the variants of the NATUR PUR series
Inner cover
100% Cotton (organic)
antibacterial and odor neutralizing
absorbs an enormous amount of moisture and
Ensures a balanced bed climate
excellent CO² balance
thermoregulating
excellent for allergy sufferers
pest resistant, free of fungicides,
Fertilizers and pesticides
Cover variants NATURE PUR hemp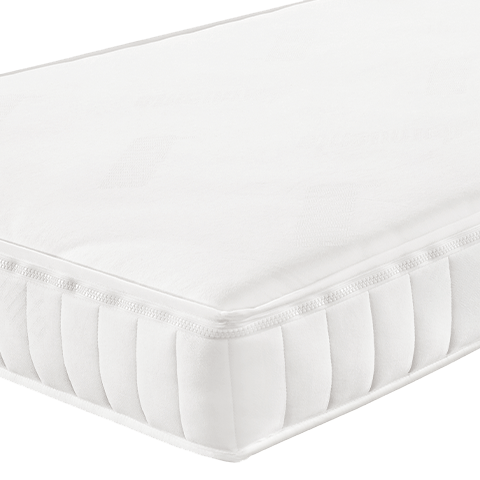 WB1
Outer cover (washable up to 60 °C)
100% Cotton (organic),
GOTS certified, white


approx. 370g/m2
Selectable quilted inner cover
(not washable)
INTERIOR COVER HF
100% Hemp
500 g/m²
INTERIOR COVER SW
100% virgin wool (controlled organic animal husbandry)
500 g/m²
Inner cover
100% Cotton (organic)
80 g/m²
color
white
---
Washable 60 °
Elastic cover for a soft lying feeling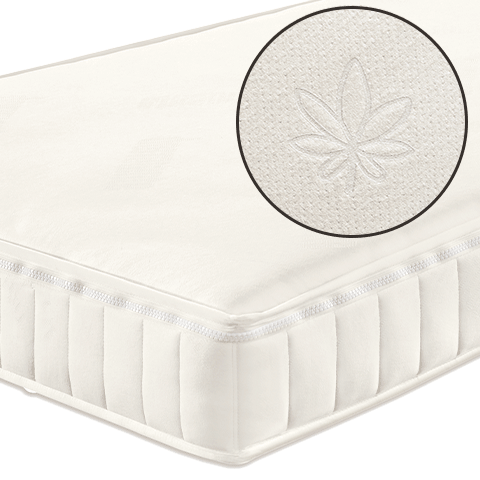 Hemp knit
Outer cover (washable up to 60 °C)
52% Hemp,
28% cotton (organic),
20% Lyocell (TENCEL™)
ca. 620g/m2
Selectable quilted inner cover
(not washable)
INTERIOR COVER HF
100% Hemp
500 g/m²
INTERIOR COVER SW
100% virgin wool (controlled organic animal husbandry)
500 g/m²
Inner cover
100% Cotton (organic)
80g/m2
color
white
---
high moisture absorption
pleasantly fresh lying
Suitable for allergy sufferers
particularly skin friendly
durable due to particularly strong, hard-wearing hemp fiber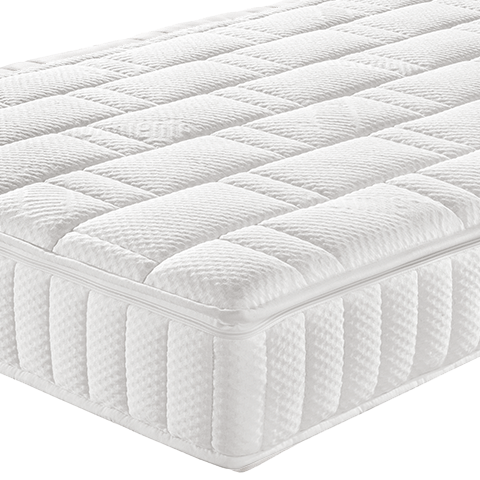 5A
Outer Cover
76% cotton (organic), 21% lyocell (Tencel™), 3% kapok
220 g/m2
Stitched with
100% virgin wool (controlled organic animal husbandry)
750 g/m2
Inner cover
100% Cotton (organic)
80 g/m2
color
white
Washability
Suitable for dry cleaning
---
stagnant climate regulation
self-cleaning
for lying close to the body
Other cover variants possible