The Solid Wood Bed
LARIA
The slim, delicate frame and tasteful backrest give this particular bed a stylish elegance without overpowering the room.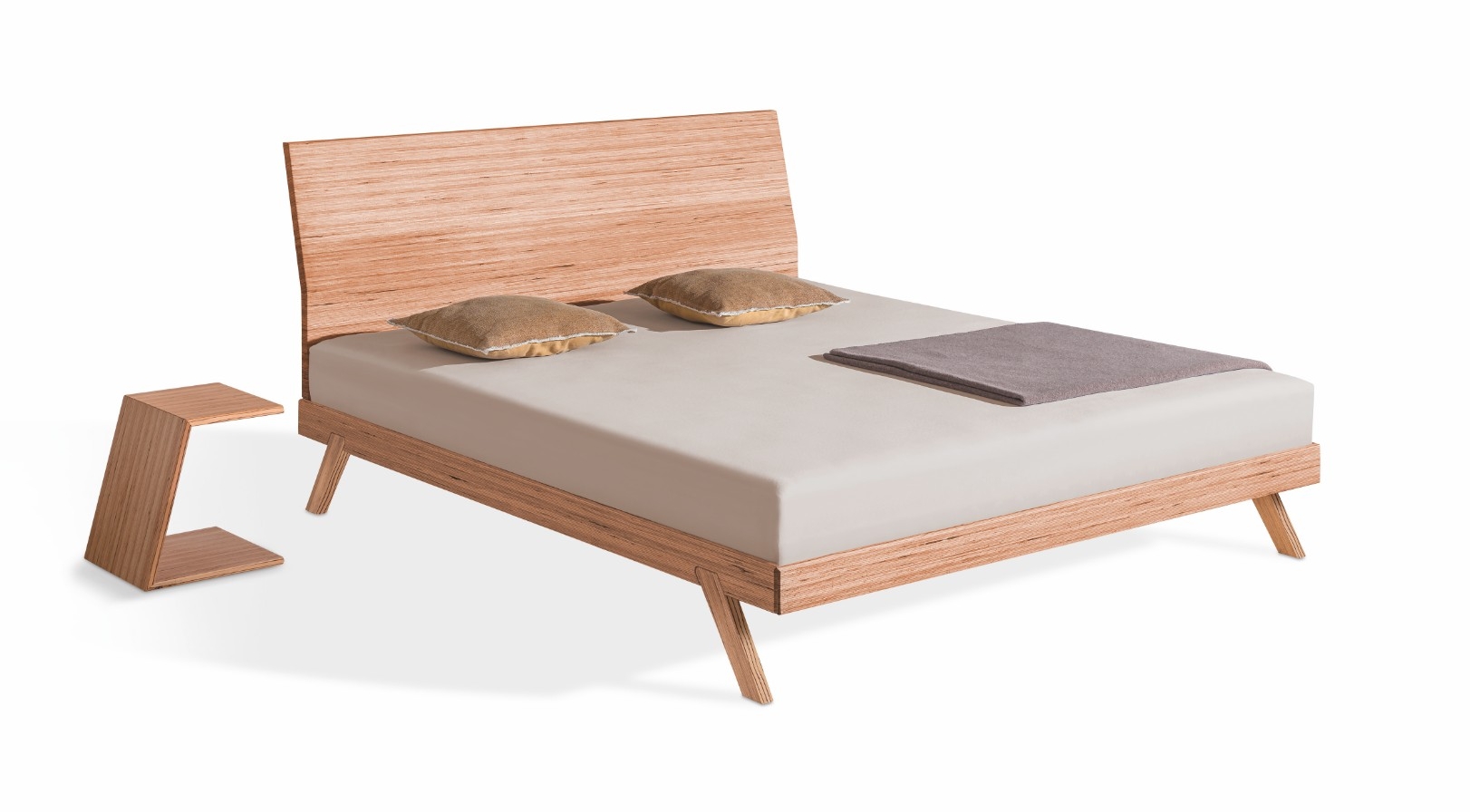 1
Laria
The elegant LARIA design allows for a lightweight, slim silhouette while maintaining high levels of durability.
The LARIA is available in different types of wood.
2
Laria night table
approx. h 40.5 cn | w 27/38 cm | d 38 cn
Picture shows Designbeech®
Inspired by Scandinavian design, the bed looks reduced and thus the mattress stylishly presented. Also characteristic are the slightly flared feet typical of Scandi style, which raise the bed nobly in height.
Measurements, technical information (in cm, approx.)
Internal dimensions width
90 | 100 | 120 | 140 | 160 | 180 | 200
Internal dimensions lengths
190 | 200 | 210 | 220
Outside dimensions
Width inside +3,5
Length inside +8
Length with backboard +8
Height of frame
30
Height with
backboard
93
Position for slatted frame
4
Ground clearance
20
Available wood species
Beech, beech heartwood, designer beech,
Oak, Wild oak,Oak bianco,
Wild oak bianco, White oak pigmented,
Wild oak brushed
Solid wood beds
from the manufacturer
Learn more
about the
production.
Wood care
How to treat
Your upholstered bed
optimally
The technical data

Learn,
what you
have to pay attention to
dormiente catalogue
2022!
Certificates fro
Upholstered beds