Plus points of our natural comforters and natural underblankets
that let you sleep well & healthy
Natural quilting: Small detail – big effect
We use different quilting patterns for our various natural hair quilts and natural fiber quilts. This also applies to the natural underbeds.
Diamond check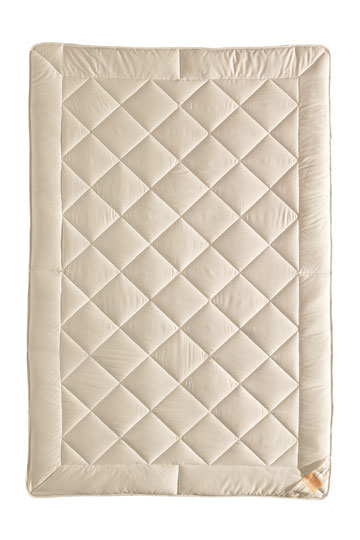 suitable for particularly light materials, such as kapok
Fiber contents retain their shape during washing
Mummy quilt picture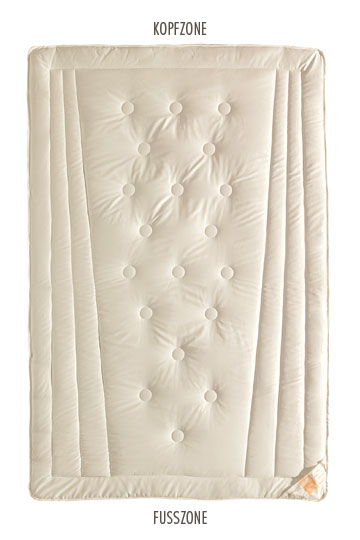 side "seal" through a longitudinal quilting keeps warm
good body adaptation due to head and foot zone
Small check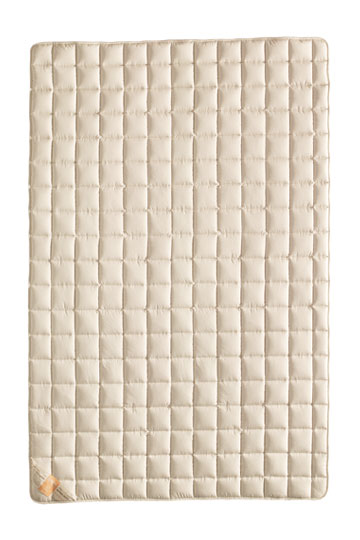 extra stable quilting pattern for underbeds
enormously durable
Combine your own natural blanket!
All our natural hair and natural fiber blankets are equipped with snap buttons, so you can combine all types of blankets.
You simply connect two blankets with the snaps to create a new blanket. You have chosen a light blanket in summer, e.g. NATURAL BREEZE SEASON, but freeze under it in autumn or winter? The practical solution can be, for example, an additional camel hair blanket LUXOR ALL SEASON. Simply button both blankets together and your new winter blanket is ready. In the future, simply use both blankets separately or together- as it suits.