NATURAL SILK
For a dry, temperature adapting bed climate at every season
Wild silk blanket will accompany you all year round Wild silk has special good thermal insulation properties. In cold seasons it can store body heat very well without let you sweat, at the same time it has a pleasant cooling effect in summer. In addition, NATURAL SILK creates a notably dry sleeping environment, as the silk can absorb up to 30% of its own weight in moisture. Our wild silk duvet is also suitable for allergy sufferers, as it is particularly kind to the skin and dust mites find it difficult to nestle in the smooth fibers.
The non-violent silk
We use a very special wild silk type for our NATUIRAL SILK duvets filling. In contrast to conventional silk for the used "Eri silk" animals are not cultured for being killed painfully afterwards. The caterpillar produces a cocoon with an open end so that the butterfly can hatch before processing. Therefore the cocoon has no break and also the fibres are undamaged.
Benefits at a glance
non-violent extraction
perfect bed climate all year round
wonderful thermal insulation
can absorb up to 30% of its own weight in moisture
long-lasting, extremely durable natural fibre
particularly skin-friendly
Especially suitable for
people who have allergic reactions to dust mites
people who sweat heavily
people with sensitive skin
Filling quantities*
| | |
| --- | --- |
| SEASON summer blanket | approx. 400 g approx. 150 g/m2 |
| ALL SEASON blanket | approx. 1200 g approx. 440 g/m2 |
| Dry cleaning | |
| * For standard size 135 x 200 cm | |
So that you can choose the optimal blanket for you and your heat/cold sensations, you can get our natural hair and natural fiber blankets with two different filling weights.
For summer temperatures we recommend our dormiente SEASON blankets with a filling weight of approx. 400g (at 135 x 200 cm).
Our ALL SEASON blankets (approx. 1,200g at 135 x 200 cm) are the perfect transitional solutions for spring and fall.
Both combined by the practical snaps makes a cozy warm winter blanket that will keep you well warm and defy the cold in the cold season.
There is no limit to the combinations:
Button together two dormiente blankets of your choice and you are perfectly equipped for all temperatures.
Eri Seide
has particularly good thermal insulation properties
Cotton (controlled organic cultivation)
suitable for high heat demand
Pollutant tested
Natural materials and high quality
Quilted pattern
Mummy quilt picture
What blanket
suits me?
Your personal
Need for warmth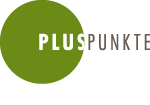 What our blankets
can do even more!
Customized
Choose your
blanked size
dormiente catalogue
2022!
Certificates fro
Natural ceilings