INDIAN SUMMER

The organic comforter made from Tencel™
INDIAN SUMMER ist eine Bio-Decke mit einem Bezug aus 100% Baumwollsatin aus kontrolliert biologischem Anbau mit einer Faserfüllung aus Tencel™. Tencel™ is a 100% pure cellulose fiber obtained primarily from wood in a chemical-physical process. This fiber can absorb more water vapor than cotton and is clearly superior to synthetic fibers such as polyamide and polyester.
In addition, this material has good insulating values and creates a dry, comfortable sleeping climate.
This Tencel™ -Bio blanket is particularly suitable for people who sweat a lot, because it is very easy to clean: washable up to 40 ° C in the wool wash cycle with liquid mild detergent.
The advantages of this Tencel blanket at a glance
pure cellulose fiber filling – production from wood
good moisture absorption, breathable
strictly controlled for harmful substances
stagnant climate regulation
good, dry bed climate
good insulation capacity
washable blanket 40 °
Especially suitable for
All who need or want to wash their blanket more often
People who sweat more
Filling quantities*
| | |
| --- | --- |
| SEASON summer blanket | approx. 400 g approx. 150 g/m2 |
| ALL SEASON blanket | approx. 1200 g approx. 440 g/m2 |
| Washable in wool wash cycle up to 40°C, use liquid mild detergent, air dry | |
| * For standard size 135 x 200 cm | |
So that you can choose the optimal blanket for you and your heat/cold sensations, you can get our natural hair and natural fiber blankets with two different filling weights.
For summer temperatures we recommend our dormiente SEASON blankets with a filling weight of approx. 400g (at 135 x 200 cm).
Our ALL SEASON blankets (approx. 1,200g at 135 x 200 cm) are the perfect transitional solutions for spring and fall.
Both combined by the practical snaps makes a cozy warm winter blanket that will keep you well warm and defy the cold in the cold season.
There is no limit to the combinations:
Button together two dormiente blankets of your choice and you are perfectly equipped for all temperatures.
Tencel™
suitable for dust mite allergy sufferers
Cotton (controlled organic cultivation)
suitable for high heat demand
Pollutant tested
Natural materials and high quality
Quilting image
Shape retaining quilting
What blanket
suits me?
Your personal
Need for warmth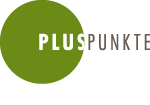 What our blankets
can do even more!
Customized
Choose your
blanked size
dormiente catalogue
2022!
Certificates fro
Natural ceilings