NATURAL HEMP
The organic comforter with 100% hemp filling.
The fine natural comforter for a special feel-good atmosphere in the bedroom. You get a perfect bed climate all year round with hemp, as its hollow fibers make it feel refreshingly cool in summer and pleasantly warm in winter. Hemp can absorb an enormous amount of moisture, so there is no "evaporative cooling". Pleasantly soft, light and especially skin-friendly for more comfortable falling asleep and more restful waking up.
NATURAL HEMP blanket is made from purely vegetable materials. Hemp has an excellent eco-balance, basically thrives without fertilizers or fungicides and is avoided by pests. Therefore, perfectly suitable for people allergic to animal hair and mites.
Benefits at a glance
perfect bed climate all year round
very high moisture absorption
odor neutralizing
particularly skin friendly
durable, extremely resistant natural fiber
pest resistant
sustainable organic cultivation
good insulation capacity
Especially suitable for
People who show allergic reactions, e.g. to animal hair or dust mites
Heavy sweating people
people with sensitive skin
All who value an excellent eco-balance
Filling quantities*
| | |
| --- | --- |
| SEASON summer blanket | approx. 400 g approx. 150 g/m2 |
| ALL SEASON blanket | approx. 1200 g approx. 440 g/m2 |
| Dry cleaning | |
| * For standard size 135 x 200 cm | |
So that you can choose the optimal blanket for you and your heat/cold sensations, you can get our natural hair and natural fiber blankets with two different filling weights.
For summer temperatures we recommend our dormiente SEASON blankets with a filling weight of approx. 400g (at 135 x 200 cm).
Our ALL SEASON blankets (approx. 1,200g at 135 x 200 cm) are the perfect transitional solutions for spring and fall.
Both combined by the practical snaps makes a cozy warm winter blanket that will keep you well warm and defy the cold in the cold season.
There is no limit to the combinations:
Button together two dormiente blankets of your choice and you are perfectly equipped for all temperatures.
Hemp
geeignet für Tierhaar- und Milbenallergiker.
Cotton (controlled organic cultivation)
suitable for high heat demand
Pollutant tested
Natural materials and high quality
Quilting image
Shape retaining quilting
What blanket
suits me?
Your personal
Need for warmth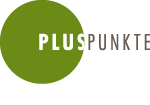 What our blankets
can do even more!
Customized
Choose your
blanked size
dormiente catalogue
2022!
Certificates fro
Natural ceilings